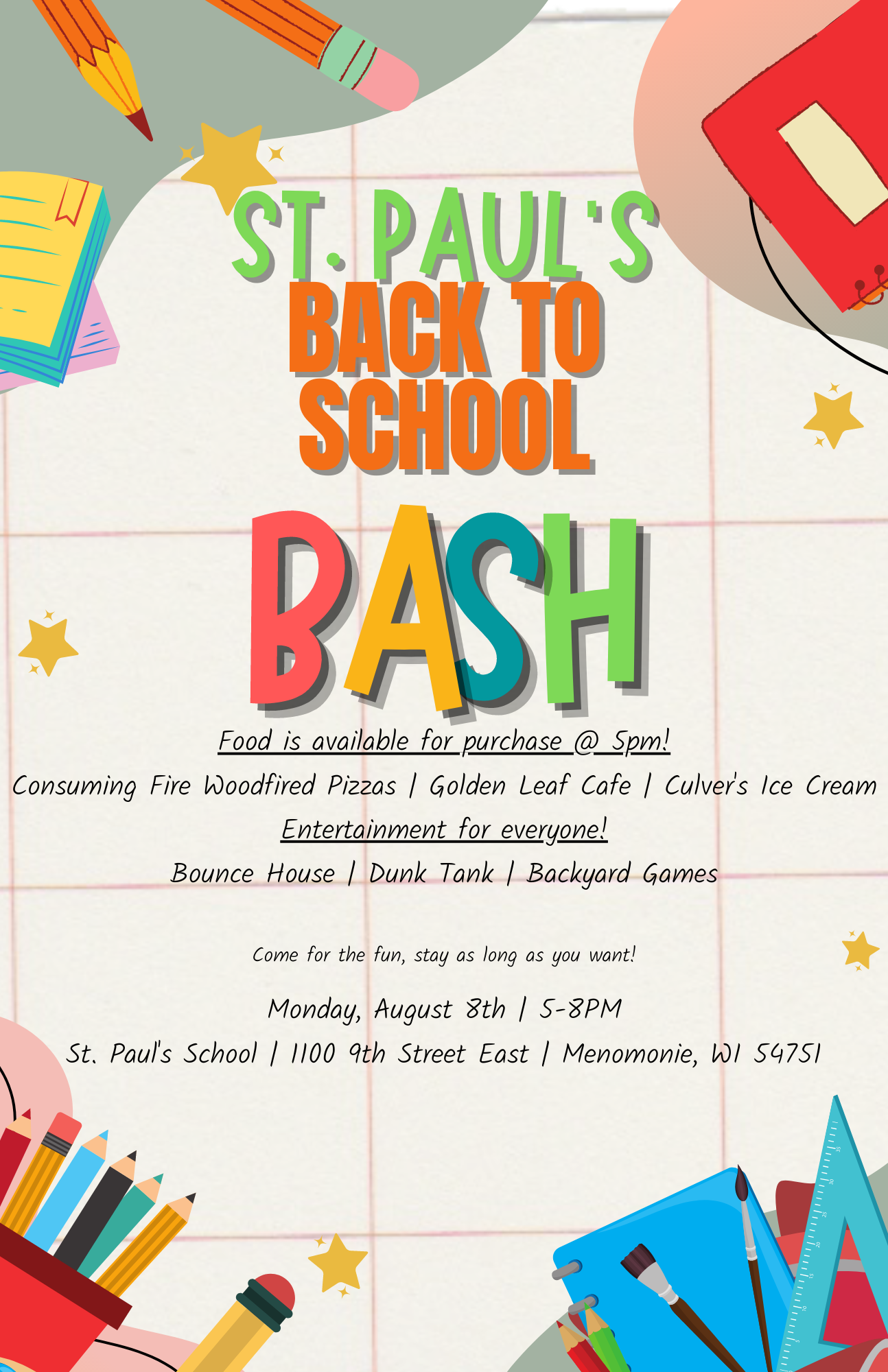 St. Paul's Back-to-School Bash
Our Back-to-School Bash is coming up quickly! Join us at St. Paul's on August 8th to celebrate the back to school season!
Consuming Fire Woodfired Pizzas and Golden Leaf Cafe will be selling food beginning at 5pm and if you're looking for a frozen treat, we'll also be selling Culver's Ice Cream.
We'll also have backyard games, a bounce house, face painting, a DIY photo booth, a dunk tank fundraiser, and more!
August 8th | 5pm-8pm – come whenever and stay for as long as you want!
2022-2023 School Supply List
Click the link below to view a .pdf of the 2022-2023 school supply lists for all classrooms. Happy shopping!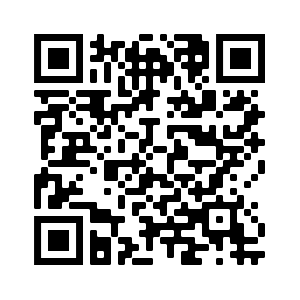 Kindergarten Wishlist
Our school has been extremely blessed and growing! This year we will be having 2 Kindergarten classrooms. We are thankful that even with the addition of a second Kindergarten classroom we are not in need of any large furniture, however not all the manipulatives and toys can be split between the two rooms. An Amazon classroom wish list has been created so that both Kindergarten classrooms can be adequately equipped before the first day of school. A link and QR code has been provided if you would like to help our classrooms. All donations are very much appreciated! https://www.amazon.com/hz/wishlist/ls/N6KLZ7WSRBNU?ref_=wl_share
St. Paul's 4K Teacher's Aide Position
St. Paul's Early Childhood Ministry is looking to hire a WELS member to a part-time Teacher's Aide for the 2022-2023 school year. Qualifications for this position include, but are not limited to: experience working with children in learning situations, ability to relate joyfully and sensitively to young children, great love for children, a desire to learn, and reliability. Other duties include: teaching Word of God to the students, assisting the classroom teacher in supervision and management of the students, assisting the teacher in planning learning activities, helping prepare the learning environment, helping prepare materials, maintaining good communication with parents, participating in professional and spiritual growth activities, as well as other duties.
If you are interested in applying for this position, please send your resume to Early Childhood Director Kristin Hadenfeldt at kristin.hadenfeldt@stpaulmenomonie.com. Upon receipt of your resume, a more complete list of job classifications will be sent to you.
Volunteer Opportunities
There are plenty of volunteer opportunities within our school. If you'd like to help make and serve lunch, be a reading buddy for a primary grade student, supervise recess to relieve a teacher for a moment, or something else, please contact Carly Pickerign by emailing carly.pickerign@stpaulmenomonie.com or calling (715) 235-9621.
Early Childhood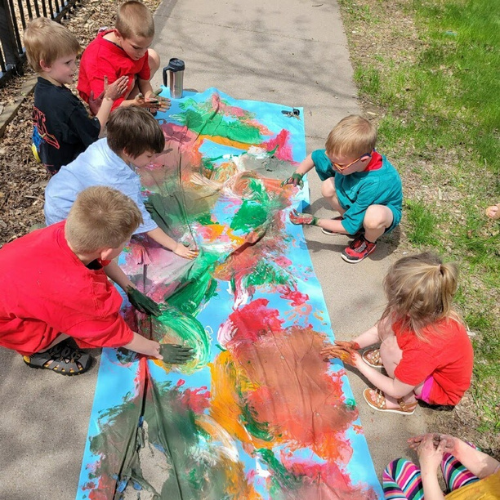 Elementary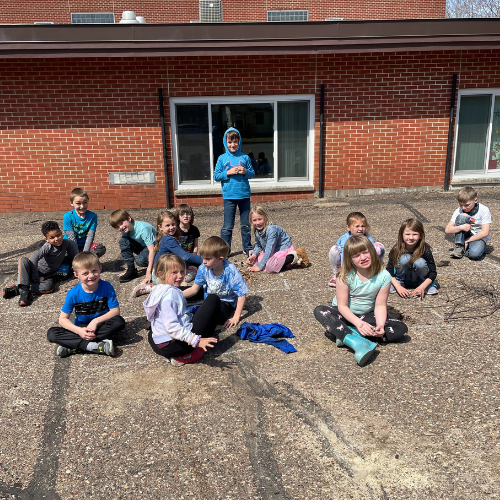 Middle School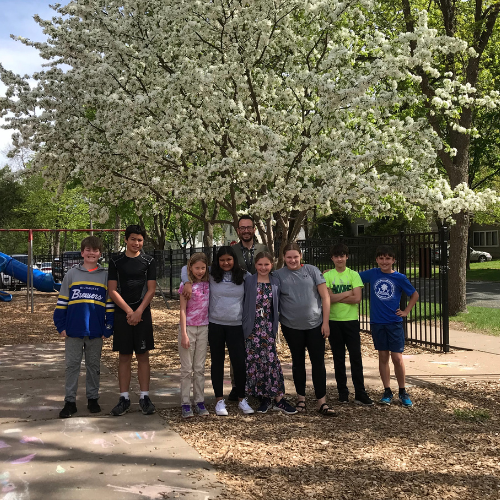 1:1 Technology In Classrooms