Welcome to St. Paul's Art Room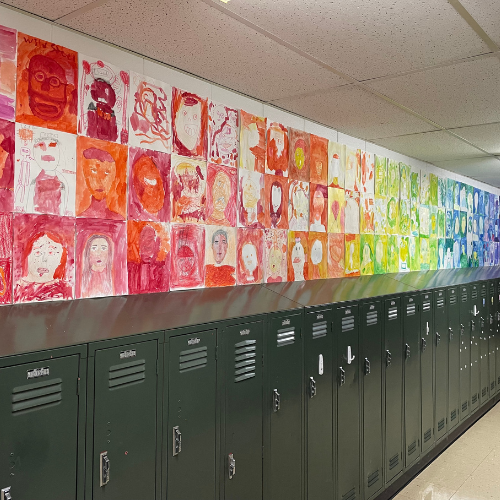 Mrs. Buss is a discipline-based art educator. What that means is that she teaches the skills and techniques of art making and encourages students to think about how and why art is made. She loves relating her art projects to artists of our time or artists in history. She also like to teach skills like weaving and sewing.
Mrs. Buss is a practicing artist and has an art studio in her home. She has a fine art degree in studio arts with a minor in art history and is currently a student at UW-Stout achieving a second degree in Art Education.
Students in all grades wrapped up our lesson on Marc Chagall. There is a very nice display of the window art in the Narthex from third, fourth, seventh, and eighth grades. In a few weeks I will switch out the display to the fifth and sixth grade masterpieces. Kindergarten, first, and second will be displayed in the church office windows in a few weeks.
Pablo Picasso is our artist in this Unit, we will be doing multiple projects connected to the way he worked and the art he produced. Mr. Picasso worked in many different playful ways; his body of work offers a creative starting point for new ideas. Students are introduced to his collage work connected to constructivism. In class we broke down this statement for them to understand,
"The movement rejected decorative stylization in favor of the industrial assemblage of materials"
Decorative stylization refers to "all the extra stuff" if you think of columns on greek architecture or very decorative additions to picture frames, or the hyper realism in many classic paintings. This is the "stylization" the constructivists refused to use in their art. Industrial assemblage involves geometric shapes, and designing and creating artwork with them. They wanted to simplify art and make it available for the common people, the laborers. The constructivists rejected all "high art" ideas; decorative stylization. Picasso was a part of this movement, which is also related to cubism (a movement that used geometry in painting). In our lesson we looked at Picasso's assemblages (combining collage, painting, and sculpture). We looked at his paintings from this period and the collages he used. It was revolutionary, at the time, to use paper scraps in works of art. Students in K-8 created the La Guittara collage this week, as one of the common themes of Picasso's work was the guitar.
We can see a similarity in this movement to the work of Martin Luther. He brought the Bible to the common people. Martin Luther's efforts allowed for the Bible to be understood in the common language by common people.
The Lord will save me, so we will sing songs with stringed instruments all the days of our lives in the House of the Lord. Isaiah 38:20
UW-Stout is offering Children's Art Club
This program is FREE and open to all kindergarten through 8th-grade students who want to engage in art making. All who are interested in participating are welcome to join us, and NO REGISTRATION is required. The first class will be held on September 27th from 6-7pm with a big Children's Art Club kick-off. The class will be HELD AT Heritage Hall room 103 on 10th Ave E, Menomonie, WI. For those interested in staying while their child is in class are welcome to. There is free PARKING available after 4:00pm located in lot 24 behind heritage hall, where the class is held.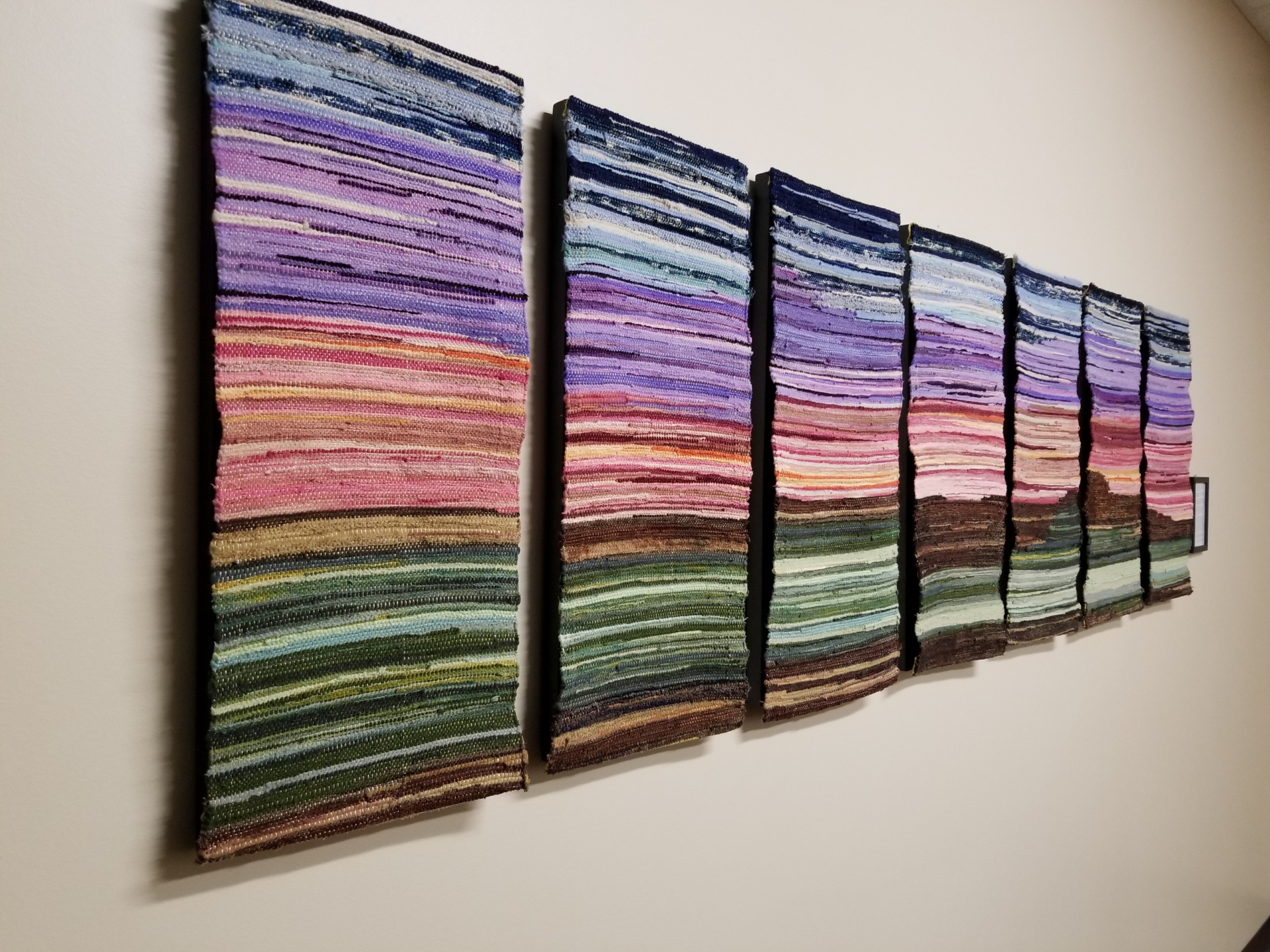 Check Out Mrs. Buss's Website
https://onewhoteachesart.weebly.com/