Mrs. Bjork's 4K Class Page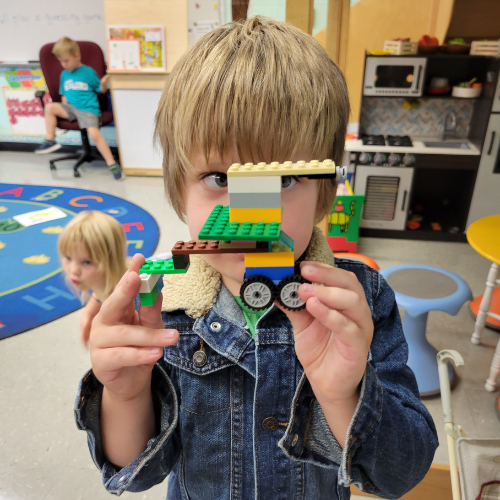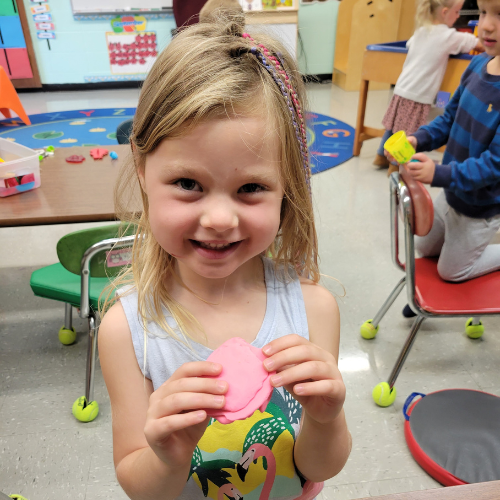 A big thank you for all the parents that joined us at Ferguson's Apple Orchard. If you have any pictures please email them to me.
October Snack Calendars were sent home on Friday.
4k Activities
Story time – We continued our theme of emotions books. We discussed identifying emotions (ie how does it look like this kid is feeling). We also began to read apple books.
Happily Ever After (HEA) – We continued our Goldilocks and the Three Little Bears unit. During this unit we will focus on using blue crayons, identifying large, big, medium, small, little objects. On Monday, we played spot the blue square under either the small, medium, or big cup. The kids loved this game!
Alphabet – This week's letter is D. We read the D sound box book and discussed what D sounds like, practiced writing Dd's on the board, tracing Dd's at our desk, and made D is for Duck craft.
Numbers – We had our counting bag with 4 items in them. We worked on writing the number 4 on the board and tracing the number 4 worksheet and reviewed the number 2.
Jesus time – We learned about Abraham, Sarah, and Isaac's birth. We crafted stars that represented God's promise to Abraham. These are on display on the hallway bulletin board. We also learned the Father Abraham song.
EDP Activities
We had lots of outdoor play time.
We worked together to build block towers and houses. Definitely a new favorite activity
Jesus Time – Daily devotions – Music Worship time
Story time – emotion and apple books
Free crafting time
Centers – building tubes and sensory sand table
Activities – music time, watercoloring, free play in the classroom
Important dates:
9/30 Homecoming Parade
10/7 Fall Ball