Mrs. Hadenfeldt's 4K Page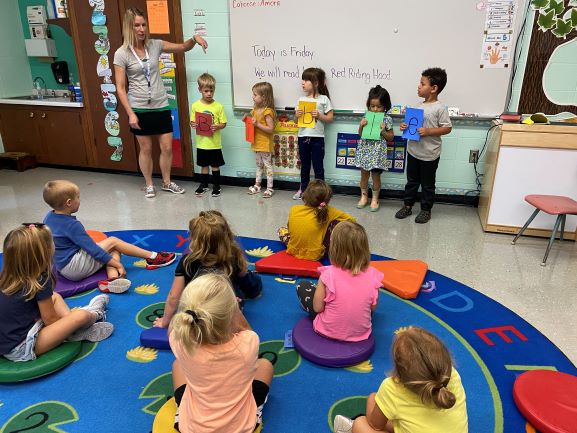 Mrs. Hadenfeldt loves working with children and seeing them learn and grow.  It's always a joy to see them accomplish something small because in their eyes it means the world to them!  She understands the importance of child-directed learning through play so children can develop a sense of ownership in their learning by constructing their own knowledge.  Child-directed play also helps children socially as they are engaging and playing with peers while teachers are able to help guide and facilitate learning,  Teacher directed learning is also a key part of her program. 

Our 4K classroom pet, Charlie!
Our Bible lesson this week is on Joseph.  We will see that even though Joseph had some horrible things happen to him, God is always with him and Joseph becomes a great ruler in Egypt.  We will also see how God is always with us even when we are having hard times.
This week we will continue with the number 4, letters Cc and Dd, and we will work on tracing letters Aa and Bb.   We will also learn about the new season of Fall and being safe and staying away from hot objects (the stove, curling irons, lighters…).   The highlight of the week is that the Menomonie Fire Department will be visiting grades 3K, 4K and 5K on Wednesday at 10:30 with their fire truck!
If your child is in EDP they can bring a blanket for rest time.  All blankets need to be brought in their own bag!!!  The children are typically not sleeping but resting quietly for a little while so sleeping bags and pillows are not needed.  Please bring a water bottle for your child as well, they will be sent home on Fridays to be cleaned.  I also wipe them down at the end of the day.
Please make sure to bring back your child's ziploc bag and folder this week!