The 3 year old program is a perfect combination for those who are looking for free play, guided activities, and some academic learning for their child. 3K at St. Paul's is a great opportunity for children to form relationships with others, adapt to a school setting, get a wonderful education through play and formal teaching, and above all, do it in a setting that glorifies God. Our focus goes beyond just learning colors and shapes. We pray, learn Bible stories, focus on the love of God and his son, Jesus, and try to reflect that in how we interact with one another. If you are wondering more about our program, ask for a tour or meet with the classroom teacher for any questions. You not only get an experienced teacher for your child, but a partner who will actively pray for you and your family.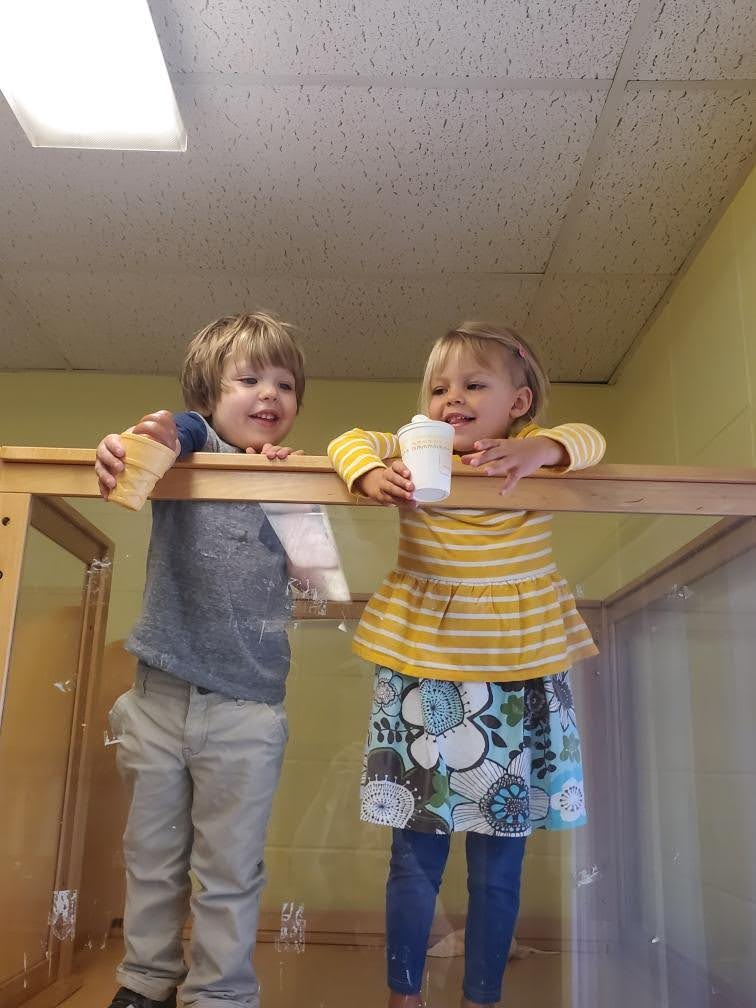 This week we will be studying the Bible story about God providing food for the Israelites in the desert when none was to be had otherwise. This is a wonderful story showing us how the Israelites had to break all of their preconceptions about providing for all their needs themselves and learning to put all their faith that God would do it. How often do we put our full trust in God's provision?  It isn't so easy to do when one first begins. It is only with practice that one truly learns to trust that God will provide. 
We continue to study our letters A-D and are learning to write numbers 0-3. Please continue to help your child count up to 10 at home. 
3K will only run on Tuesday, Wednesday, and Thursday this week. Next week we should be back to our regular 5 day schedule. Please make sure you send your child's Thursday folder back in right away along with their field trip permission slip and money if you haven't already.