Mrs. Brunner's 2nd Grade Class Page!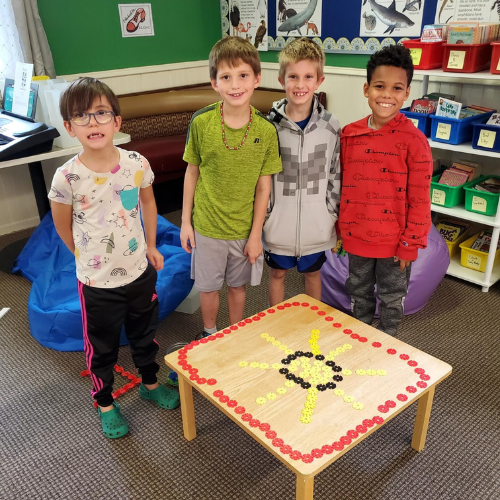 You will start to see a weekly classroom newsletter come home in a Reading Pocket folder. Reading Logs will be in this folder as well as good fit books that I would like your child to read.
Please remember to have your child practice spelling words, and their memory treasure each night.
Inside recess was fun last week as kids were able to explore some of the bins available.
Christ Light lessons this week are The baptism of Jesus and Jesus is Tempted.
Memory Treasure for the week of Sept 26th is Psalm 119:105 Your word is a lamp to my feet and a light for my path.
I have put together an Amazon wishlist for our classroom.
https://www.amazon.com/hz/wishlist/ls/K0OQIT1AKRB0?ref_=wl_share