Welcome to the 3rd & 4th Grade Page!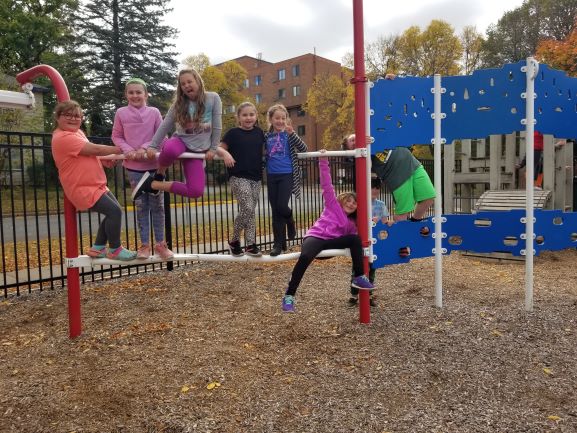 In her classroom, Mrs. Gowling loves teaching her students about the love God has for them. Everyday begins with Christ Light or a Devotion, reminding the students that God is with them. We end every day with prayer, reminding the students that God is going with them as they leave. In between, we have math, English, reading, social studies, science, spelling, art, and PE. Through-out these classes, we like to learn in many different ways, and have some fun learning about numbers and what makes America go. Most importantly though, throughout these classes we strive to make good choices and work to the best of our God-given abilities.

I was very happy with the hard work that the 3rd and 4th graders put in last week. They worked diligently on their MAP testing. Most students got through math, reading, language, and science over three days of testing.
Our field trip to the fish farm was wonderful last week. Thank you chaperones for your time and help, and thank you students for doing a great job of listening. The track meet yesterday was another wonderful outing. Thank you to the parents that volunteered for that event. It is a great experience for our entire school to interact with the other Lutheran schools in our area. What a great memory maker.
These last days of school will have some added fun of enjoying Pictionary, Bible charades, croquet, math bingo, and a scavenger hunt. Keep putting sunscreen on in the morning and keep sending large and healthy snacks. I have noticed that the students are very ready for snack time these past two weeks, thanks to nice weather and extra sunshine.
The students keep asking about homework. We will get work done in class this week, but they will not have homework. No spelling test, but I will be taking them through the vocabulary on list 32, and try to have some fun with it. I am also combining reading and Wisconsin state history, but reading short stories from, Wisconsin Forest Tales, by Julia Pferdehirt. We will also spend more time on getting all 50 states identified.