Welcome to the 1st Grade Page!

It will be a joy to be back together again this week! We will be able to join together in our class pledge, our lunch prayer, and closing song. Simple routines, but so wonderful to do together! Check them out below!
Class Pledge: In this classroom….I am important! I am special! I am loved! I will choose to be kind! I will choose to be brave! I will choose to be gracious! I am smart! I CAN do Hard Things! I am God's Child!
Lunch Prayer: Come, Lord Jesus, be our guest, And let these gifts to us be blest. Oh give thanks unto the Lord, for he is good and his mercy endures forever. Amen. 
Closing Song: 1 Now the light has gone away; Father, listen while I pray, asking you to watch and keep and to send me quiet sleep. 2 Jesus, Savior, wash away all that I've done wrong today. Make me ever more like you, Good and gentle, kind and true.  (We will be learning verse 2 this week. Take a listen here: https://youtu.be/9oJgM_v58po .)
And speaking of doing activities together…handouts are coming home this week for a published first grade book! Please turn in all order forms and completed pages by Tuesday, October 12. First graders are excited to publish their very own classroom book titled "Would You Rather." Thank you parents for helping us complete this special project!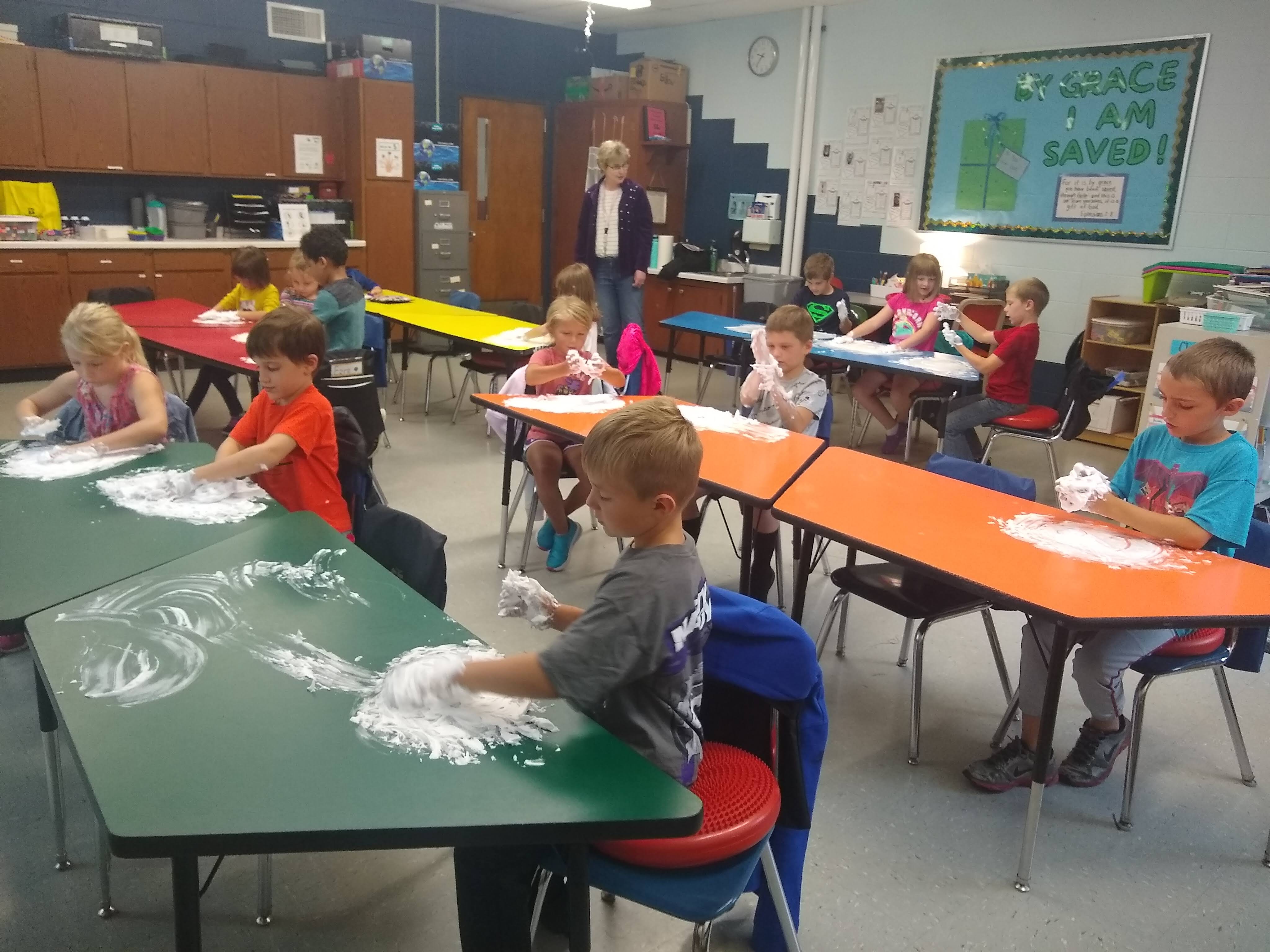 Love the Lord your God with all your heart and with all your soul and with all your mind.

–

Matthew 22:37